A word of welcome
from Archbishop Denis Hart
President of the Australian Catholic Bishops Conference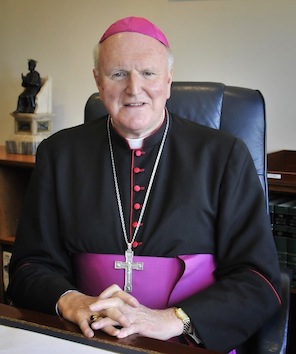 My dear friends,
I am happy to present the 2012-2013 edition of The Official Directory of the Catholic Church in Australia.
The Directory is a marvellous resource, which gives details of the people, the ministries, the service, offered to the Catholic community and beyond by the Church, her parishes, communities and agencies.
The Directory shows our many diverse communities and the rich variety of service which the Church seeks to offer as the Body of Christ. It is a bond of connection between people who all share one faith, one Lord, one Baptism.
From Pentecost Sunday this year we have begun the Year of Grace. Pope Benedict has encouraged us to deepen the experience of the Lord's loving presence in our local churches and he prays that, guided by God's grace the entire Church in Australia will arrive at exact knowledge of the faith, so as to reinvigorate it, purify it, confirm it and confess it during the Year of Faith and beyond.
Our Year of Grace from Pentecost to Pentecost opens us out to the wonder of God's work and leads us to encounter Jesus Christ in prayer, to seek healing and renewal and to grow as disciples by cultivating the gifts of the Holy Spirit, so that the Church in Australia will continue to be transformed by the power of Christ's resurrection.
From October this year until November 2013 the Holy Father has announced a Year of Faith, as we celebrate the 50th anniversary of the Second Vatican Council. As we explore further the documents of the Council and the Catechism of the Catholic Church we are invited to deepen our knowledge and love of the faith and to be united in one heart and soul (cf. Acts 4:32) with the Successor of Peter.
I commend The Official Directory of the Catholic Church in Australia to you, as a valuable resource and I extend personal thanks to Sally Heath and Christine Moore of the National Council of Priests National Office for their dedicated work in compilation and publication. They are always strong agents of drawing us all in the Church together and helping us to communicate with each other through the information in the thousands of entries contained in the Directory.
The Directory shows again how we are one in the knowledge and love of Jesus Christ, as I extend my greetings and prayers to all who are mentioned in its pages.